Engineering Services
Orana Engineering offers a complete range of engineering services and design drafting services through the in-house expertise of our qualified and experienced team. As an engineering consultancy working in mechanical, electrical, structural and control systems engineering, Orana Engineering is experienced in detailed design engineering for the coal mining, metalliferous mining, oil and gas and heavy industries.
Orana Engineering's engineering services include, but are not limited to the preparation and delivery of:
Budget Estimates;
Detailed Engineering Designs and Calculations;
Engineering Investigations and Audits;
Engineering Specifications;
Engineering Studies;
Functional Descriptions;
Hazardous Area Designs;
Project Management;
Project Scheduling;
Scopes of Works;
System Modelling;
Tailored Control System Training Courses; and
Technical Evaluations.
For projects consisting of civil engineering design, Orana Engineering has the resources to fulfill the project's requirements via in-house expertise and established and proven relationships with external companies.
Our people are core to the quality of engineering services offered and our team is both technically qualified and practically experienced. Our staff possess RPEQ certifications, CPEng qualifications and hands-on site backgrounds. We deliver a unique approach to engineering services and engineering design. Having operations and maintenance engineering backgrounds, the experience of Orana Engineering personnel make them better able to understand the complexities and scheduling challenges that are often involved in performing engineering activities for continuous and remote operations. This results in a more cost and time efficient solution for the client.
The unique combination of our experience, wide-ranging capabilities and practical approach ensures Orana Engineering delivers engineering services that:
Perform - Site experience and trade backgrounds mean our engineering designs are practical and considerate of site factors that can complicate a project, our designs are not just good on paper;
Are simple - Our clients have access to a full range of engineering services under one roof, building a relationship with one engineering firm that can manage everything from your design drafting, drawing revisions and drawing management through to complete project management or Client Engineer assistance;
Instill confidence - Working with an experienced firm gives our clients confidence and allows them to be informed to make decisions; and
Are efficient - Outsourcing engineering services can assist with site resourcing, freeing up site personnel and ensuring that you have a qualified expert dedicating the right amount of time to the required task.
Contact us today to see how Orana Engineering's qualified and experienced personnel can add value to all your engineering service requirements.
Orana Engineering Design Drafting
Crusher Circuit Upgrade
Eloise Copper Mine had purchased a new Metso TS4.2 dual deck vibrating screen to replace the existing smaller screen and a second Omnicone cone crusher to provide a secondary crushing circuit to increase their production and improve operational efficiencies.
Read more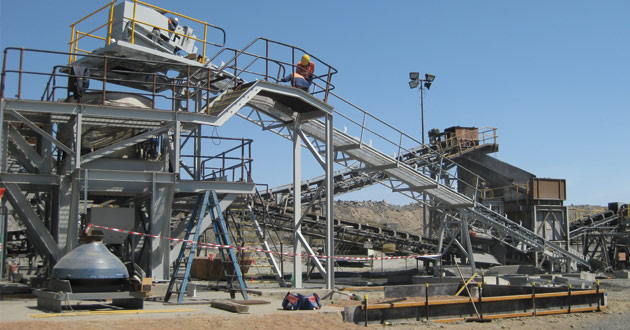 Water Polishing Plant Access Platform
The BHPB Cannington Port Storage Facility located at the Townsville Port operates a Water Polishing Plant for the treatment of site stored water. The Water Polishing Plant Filtration system requires regular maintenance in order to replace Filtration Rods. With the Filter Bank maintenance ports being at a level that cannot be accessed from ground level, it was necessary to arrange work platforms to perform this maintenance.
Read more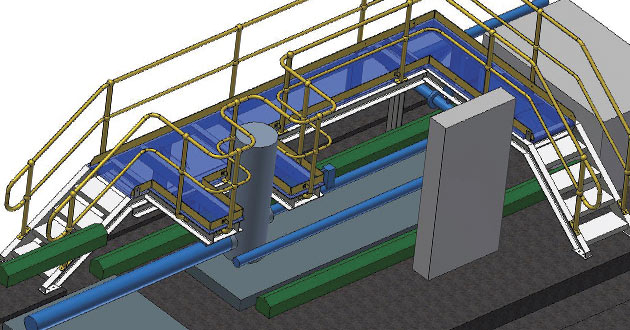 MG07 Conveyor – Civil Design
Carborough Downs Coal Mine is an underground operation located in Central Queensland that utilises conveyors to transport mined coal to the surface for processing. As operations progress and new longwall headings are mined, new conveyor installations are also required. Designing a conveyor installation involves 3 major stages: the drive-head chamber design, the civil design, and the mechanical arrangement design.
Read more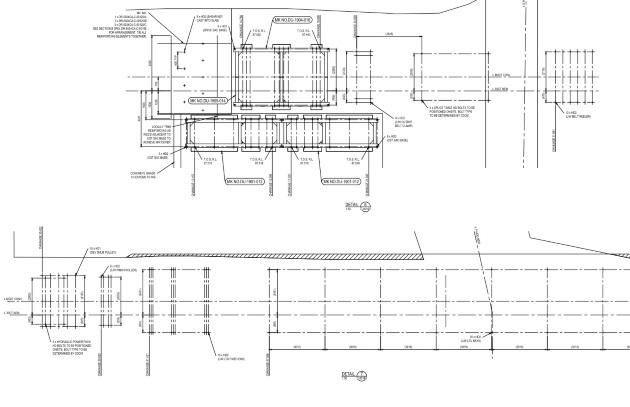 Tank Static Line
All mine and industrial sites will list safety as their highest priority within their day to day operations. In line with this philosophy, management at Carpentaria Gold's Ravenswood Operation enlisted the assistance of Orana Engineering to design a fall arrest system that could be easily removed and repositioned above the multiple leach tanks on site to allow for the safe removal and servicing of tank agitators.
Read more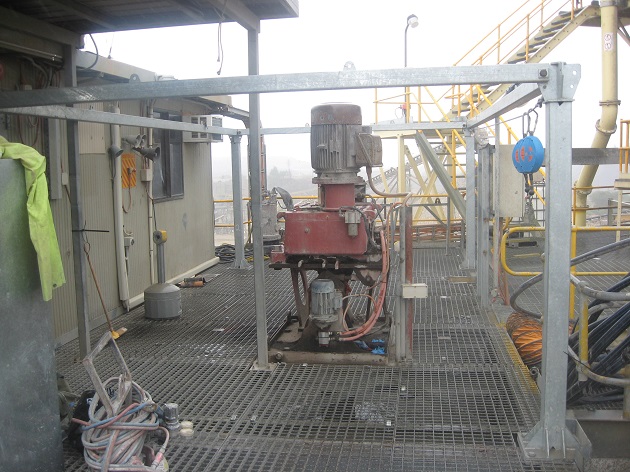 Tank Farm Upgrade
Melbourne Bio Diesel's (MBD) James Cook University (JCU) research facility required an elevated level area to allow the installation of a series of tanks for the purpose of storing fresh sea water. Orana Engineering was requested to provide a design solution that not only increased efficiency with the tank draining but to also improve safety around the new tanks.
Read more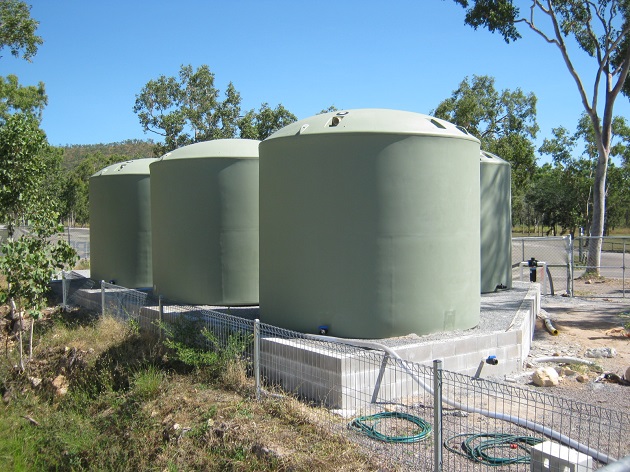 Inner Bypass Valves
Orana Engineering was engaged by MMG's Century Mine in Western Queensland to investigate and design an upgrade within the concentrator to increase flow from a flotation cell to a tailings trough.
Read more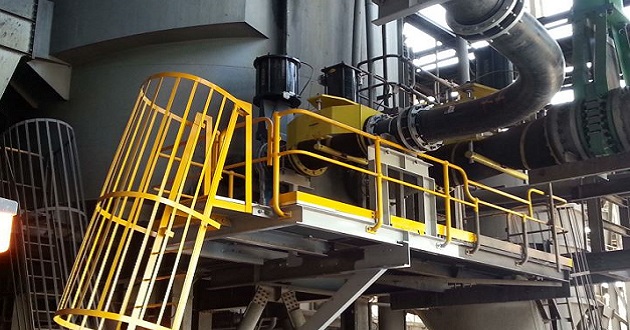 Heavy Vehicle Washdown Facility
MMG's Karumba Port Facility engaged Orana Engineering to design a heavy vehicle washdown facility to assist with management of concentrate for vehicles and machines used onsite. The project time frame was very short due to operational requirements, whereby Orana Engineering had to work from concept to IFC drawings within 7 days. Orana Engineering's quality assurance system allowed the design to be completed quickly whilst ensuring a high level of quality for our client.
Read more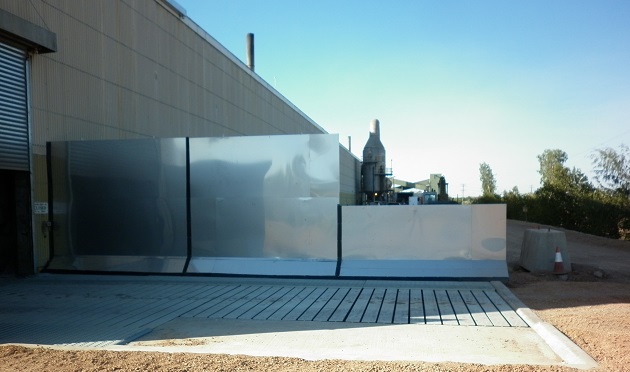 TK102 Bypass Piping
When tasked with a major repair to one of their leaching tanks, operations staff at Carpentaria Gold's Ravenswood Operations enlisted the assistance of Orana Engineering to develop a solution that would allow for process operations to continue whilst leaching tank TK102 was out of service.
Read more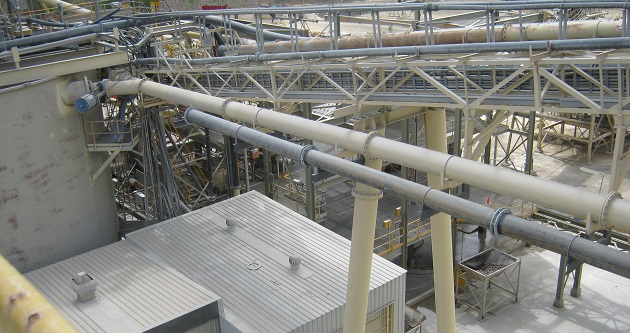 MG08 Development Conveyor
Carborough Downs Coal Mine is an underground operation located in Central Queensland that utilises conveyors to transport mined coal to the surface for processing. As operations progress and new longwall headings are mined, new conveyor installations are also required. Orana Engineering was engaged by Carborough Downs to design a new longwall drive-head chamber and conveyor installation.
Read more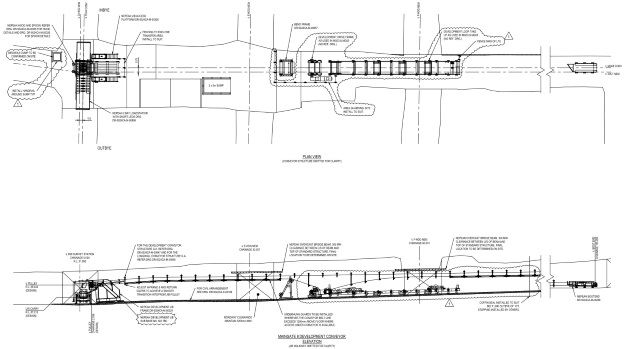 Gold Slurry Sampler
Orana Engineering was engaged to design a new sampling equipment installation to improve sampling effectiveness at Carpentaria Gold's Ravenswood operations.
Read more