MG08 Development Conveyor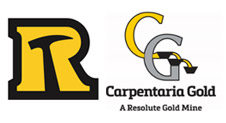 Carborough Downs Coal Mine is an underground operation located in Central Queensland that utilises conveyors to transport mined coal to the surface for processing. As operations progress and new longwall headings are mined, new conveyor installations are also required. Orana Engineering was engaged by Carborough Downs to design a new longwall drive-head chamber and conveyor installation.
Initially Orana Engineering provided a drawing set detailing the required drive-head chamber dimensions to suit the conveyor installation, which was referenced by the site engineers during mine development operations.
On completion of the drive-head chamber mining, Orana Engineering was provided with "As-Cut" survey data. Using AutoCAD, Orana Engineering developed a civil design and associated conveyor equipment arrangement to address all the client's requirements. The conveyor design had to consider a number of constraints, including the equipment available, transfer tie-in to the existing trunk conveyor, access for maintenance, appropriate area drainage, minimum clearances and belt curve dimensions. Consideration was required for both the development conveyor installation, and the future longwall conveyor installation, as part of the initial design process. Sketches were issued to the client for review prior to the commencement of the detailing process to ensure that the preliminary design was acceptable.
Once the layout had been approved by the client, Orana Engineering used AutoCAD to produce a drawing set that detailed both the civil (chamber trimming, equipment sacrificial base, equipment hold down bolting requirements and concrete levels) and mechanical (equipment configurations, belt profiles, conveyor structure types and roof bolting details) aspects of the development conveyor design.
These drawings enabled the site engineers to complete the conveyor installation with improved efficiency, and ensure regulatory compliance with respect to available information for ongoing operation and maintenance. For a relatively minor design and engineering cost, the risk of installation rework and delays was significantly reduced by providing installation drawings for the conveyor drive head.
If you would like any more information or details about Orana Engineering's design drafting or engineering services capability, please do not hesitate to contact us or review our capabilities.