Design Drafting
Design drafting is the process of graphically communicating the works that are to be performed for a project. When well executed, design drafting is cost effective and increases the likelihood of project solutions being delivered that are safe, easily maintainable, on schedule, on budget and consistently meet or exceed the original requirements. Design drafting provides an opportunity to visualise the proposed project outcome and ensures that all involved on a project are working towards common goals with sufficient detail.
Like all effective communications, accuracy, relevance and presentation are essential. Design drafting must cater to the entire audience who will use and depend on the drawings, before, during and after the project. Design drafted drawings are relied upon from the concept and construction stage of a project, right through to ongoing maintenance and operations requirements, and form the basis for future modifications and growth. From well design drafted drawings, the ongoing process of drawing management and drawing revisions is greatly simplified. For our clients this means the benefit of accessible, accurate and timely information on an ongoing basis.
Orana Engineering's unique and customised approach to design drafting strives to ensure that:
All aspects of a project's implementation are fully considered to avoid unforeseen surprises;
Personnel of all engineering disciplines and professions involved in the project (client, project management, design, construction and maintenance) are fully informed and have given thorough consideration to the design and what is required of them to achieve it; and
Critical to brownfield operations, that there is no potential for drawings proposing a project's scope to be confused with drawings of what is actually installed, avoiding an unsafe situation where site maintenance personnel could be working with an incorrect revision of a drawing.
Our projects are delivered to meet the HSEC, quality assurance, cost and schedule targets originally set. Considering this, good design drafting does not necessarily reduce the cost of a project, rather it strives to increase cost efficiencies by preventing project cost and schedule blowouts, which can ultimately impact safety and quality. What design drafting really targets is eliminating the negative impacts that insufficient or poor design drafting can have on the cost, quality and schedule of a project as well as the safety of those relying on the accuracy of drawings. Onsite design modifications during or after construction are far more costly and time consuming to resolve as opposed to modifications when they are identified offsite or before procurement of incorrect equipment.
The key to delivering high quality and valued design drafting services lies within our in-house resources, expertise and focus on quality. Internal quality assurance systems at Orana Engineering are first rate and at the core of the design drafting we produce. Our best practice approach means that our learnings are continuously incorporated into our work to benefit all clients. We are experienced working with a wide range of tools for design drafting, such as AutoCAD, Inventor and other Autodesk products.
Our multi-discipline design drafting services include:
While design drafting can be offered as a stand-alone service which is inclusive of the necessary engineering certifications, our clients can benefit from Orana Engineering's portfolio of other drafting related services such as drawing management and drawing revision while also taking advantage of other services provided by Orana Engineering including engineering services, project management and Client Engineer.
Contact us for further information regarding the design drafting services provided by Orana Engineering or to obtain a quote for design drafting assistance that you require. Review our capabilities for other details you may require.
Orana Engineering Design Drafting
Onsite Accommodation Camp Services
Orana Engineering was engaged by Glencore's Oaky Creek Coal Mine in Central Queensland to assist with the design and construction of an onsite accommodation camp on the mine lease, including primarily the HV substation for power supply and potable water storage and supply.
Read more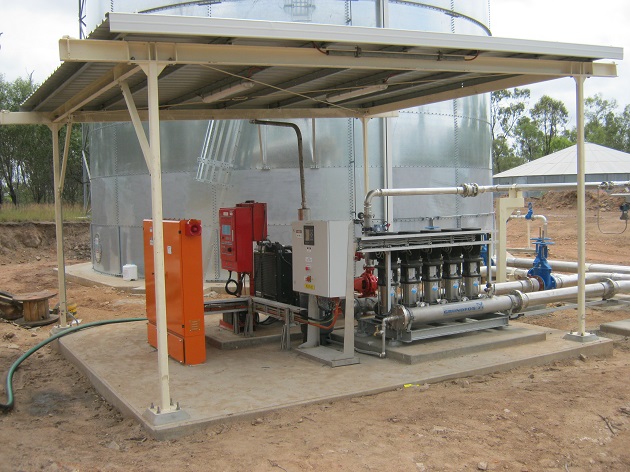 Reagents Lightning Protection
To ensure the CHPP reagent tank farm lighting protection systems were adequate and complied with Australian standards, Moranbah North requested Orana Engineering undertake a review and design for an upgrade of the lightning protection systems (LPS) installed for the tank farm area.
Read more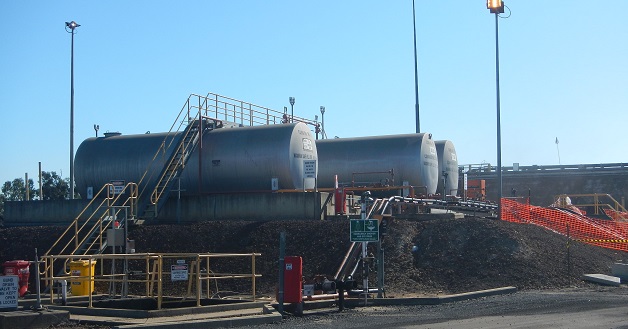 Redraw Dragline DL007 Drawings
To improve the maintainability of plant electrical systems and personnel safety, Glencore's Hail Creek Mine employed the drawing revision services of Orana Engineering to redraw all electrical power, control and termination diagrams associated with its Dragline 7 (DL007) into AutoCAD format
Read more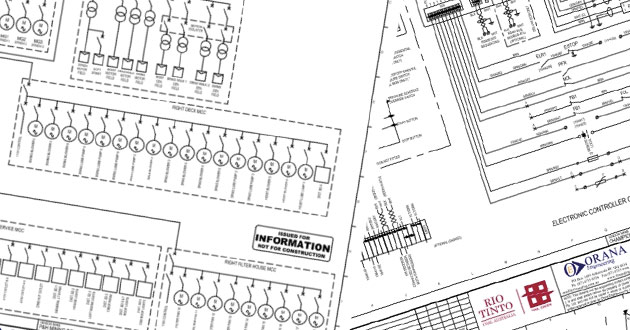 Redraw Electrical Drawings
To ensure plant maintainability and personnel safety, Dyno Nobel employed the services of Orana Engineering to redraw its low voltage (LV) and high voltage (HV) single line diagrams (SLD) whilst also confirming the drawings accuracy and functionality.
Read more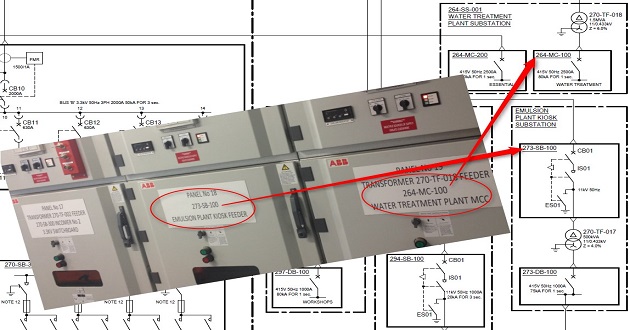 SAG Mill Cover
BHP Billiton Cannington Mine, located in North West Queensland is a significant miner and exporter of silver and lead concentrate via the Port of Townsville. Orana Engineering was engaged by Cannington site maintenance to provide workshop fabrication drawings for a replacement cover to address the issue of corrosion that was present around flanges and access openings on the existing SAG mill trommel sump cover.
Read more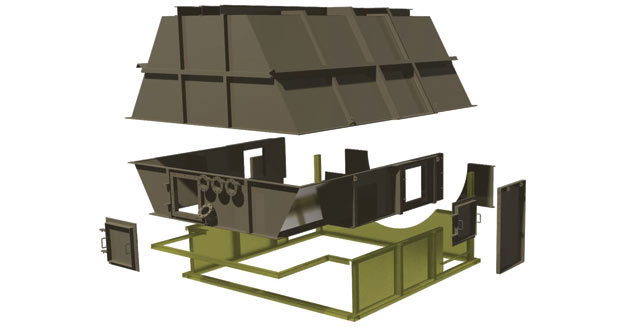 Sewage Treatment Plant Refurbishment
To increase productivity as well as maintaining compliance with current legislative standards, Glencore Coal employed the services of Orana Engineering to design, manage and oversee the installation of the electrical portion of their sewage treatment plant upgrade.
Read more
Tank Farm Upgrade
Melbourne Bio Diesel's (MBD) James Cook University (JCU) research facility required an elevated level area to allow the installation of a series of tanks for the purpose of storing fresh sea water. Orana Engineering was requested to provide a design solution that not only increased efficiency with the tank draining but to also improve safety around the new tanks.
Read more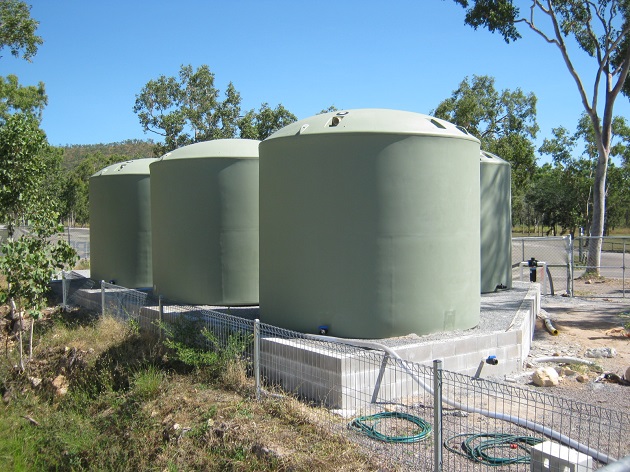 Tank Static Line
All mine and industrial sites will list safety as their highest priority within their day to day operations. In line with this philosophy, management at Carpentaria Gold's Ravenswood Operation enlisted the assistance of Orana Engineering to design a fall arrest system that could be easily removed and repositioned above the multiple leach tanks on site to allow for the safe removal and servicing of tank agitators.
Read more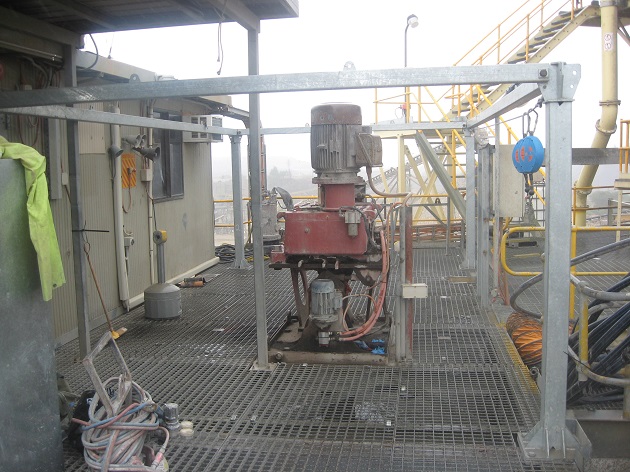 TC04 Trunk Conveyor Extensions
Carborough Downs Coal Mine is an underground operation located in Central Queensland that utilises conveyors to transport mined raw material to the surface for processing. As operations progress and new maingate headings are mined, trunk conveyor extensions are required.
Read more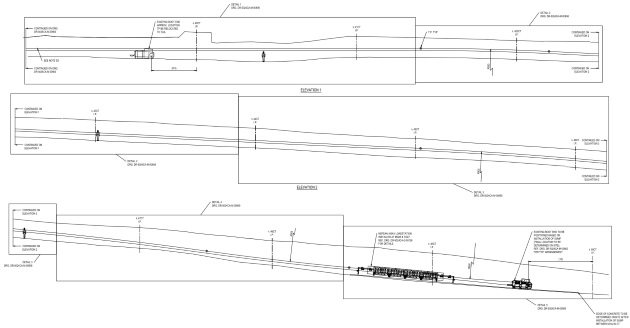 Tippler Refurbishment Feasibility
The Glencore Port Operations in Townsville operate an export facility for minerals concentrate and refined copper within the Port of Townsville precinct. The concentrate in-loading rotaside tippler has been identified as being at end of life and a feasibility study was commissioned in order to review the like-for-like replacement option for refurbishment of the tippler, considering the increased demand on the tippler moving forward.
Read more