Engineering Services
Orana Engineering offers a complete range of engineering services and design drafting services through the in-house expertise of our qualified and experienced team. As an engineering consultancy working in mechanical, electrical, structural and control systems engineering, Orana Engineering is experienced in detailed design engineering for the coal mining, metalliferous mining, oil and gas and heavy industries.
Orana Engineering's engineering services include, but are not limited to the preparation and delivery of:
Budget Estimates;
Detailed Engineering Designs and Calculations;
Engineering Investigations and Audits;
Engineering Specifications;
Engineering Studies;
Functional Descriptions;
Hazardous Area Designs;
Project Management;
Project Scheduling;
Scopes of Works;
System Modelling;
Tailored Control System Training Courses; and
Technical Evaluations.
For projects consisting of civil engineering design, Orana Engineering has the resources to fulfill the project's requirements via in-house expertise and established and proven relationships with external companies.
Our people are core to the quality of engineering services offered and our team is both technically qualified and practically experienced. Our staff possess RPEQ certifications, CPEng qualifications and hands-on site backgrounds. We deliver a unique approach to engineering services and engineering design. Having operations and maintenance engineering backgrounds, the experience of Orana Engineering personnel make them better able to understand the complexities and scheduling challenges that are often involved in performing engineering activities for continuous and remote operations. This results in a more cost and time efficient solution for the client.
The unique combination of our experience, wide-ranging capabilities and practical approach ensures Orana Engineering delivers engineering services that:
Perform - Site experience and trade backgrounds mean our engineering designs are practical and considerate of site factors that can complicate a project, our designs are not just good on paper;
Are simple - Our clients have access to a full range of engineering services under one roof, building a relationship with one engineering firm that can manage everything from your design drafting, drawing revisions and drawing management through to complete project management or Client Engineer assistance;
Instill confidence - Working with an experienced firm gives our clients confidence and allows them to be informed to make decisions; and
Are efficient - Outsourcing engineering services can assist with site resourcing, freeing up site personnel and ensuring that you have a qualified expert dedicating the right amount of time to the required task.
Contact us today to see how Orana Engineering's qualified and experienced personnel can add value to all your engineering service requirements.
Orana Engineering Design Drafting
UG Conveyor Installations - MG Mechanical Installation
Detailing the installation of mechanical equipment and conveyor structure is one of the final steps for completing a maingate drive-head design. Installations designed by Orana Engineering (MG32, MG33, MG33C, MG34, MG35 and MG36) for Glencore's Oaky No.1 underground coal mine typically detail the arrangement of drives, transfer stations, take-up units, maintenance equipment and overhead structure to support the carry belt.
Read more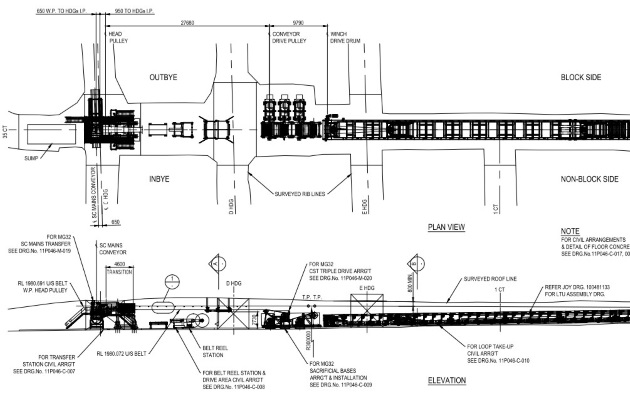 Combabula Bore Pump
Prime Pump Company was contracted by Origin Energy and Laing O'Rourke to supply an upgraded bore pumping system at an existing bore site at the Origin Energy Combabula site. RIE Services was contracted by Prime Pump Company to provide supply and installation of the electrical components for the upgrade.
Read more
22M Flyover Conveyor
Glencore's Oaky Creek Coal Mine engaged Orana Engineering to perform the electrical and control system engineering design for the 22M Flyover Conveyor. The new conveyor provides an interface between two existing conveyor systems.
Read more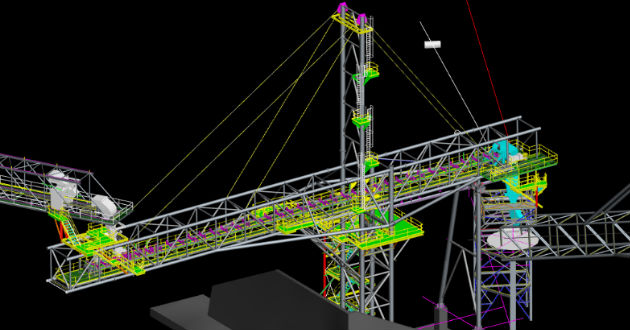 Ball Mill No. 2 Recommissioning
FMR Investment's Eloise Copper Mine had a requirement to recommission their No.2 Ball Mill. During the process of the recommissioning works it was identified that a means to relocate the grinding media to the feed chute needed to be designed and engineered with RPEQ certification.
Read more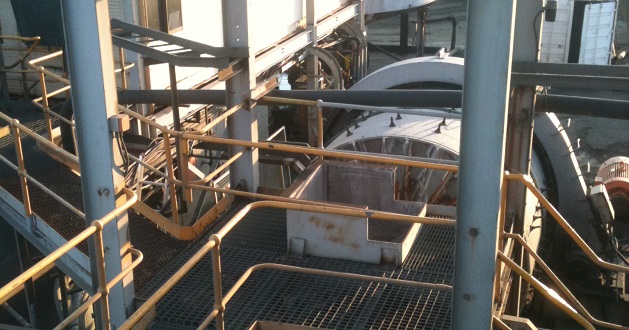 CHPP Conveyor Capacity Audit
Vale Carborough Downs Coal Mine (CDCM) required details of the current and possible future capacities of their Module 1 and 2 product conveyors at their coal processing plant in Central Queensland. As a result, Orana Engineering was engaged by the CDCM site engineering and maintenance team to perform the necessary site visits, calculations and reporting. The study consisted of 8 plant conveyors and outlined high level recommendations of modifications required for the plant to achieve higher tonnages.
Read more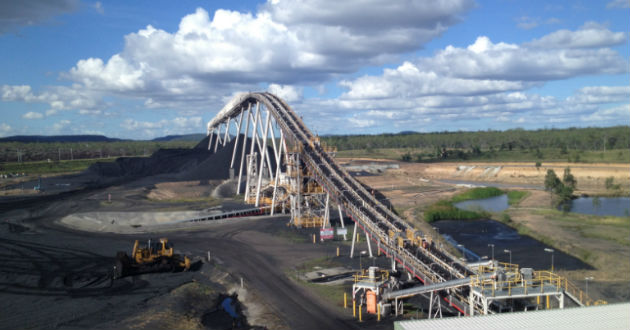 Crusher Circuit Upgrade
Eloise Copper Mine had purchased a new Metso TS4.2 dual deck vibrating screen to replace the existing smaller screen and a second Omnicone cone crusher to provide a secondary crushing circuit to increase their production and improve operational efficiencies.
Read more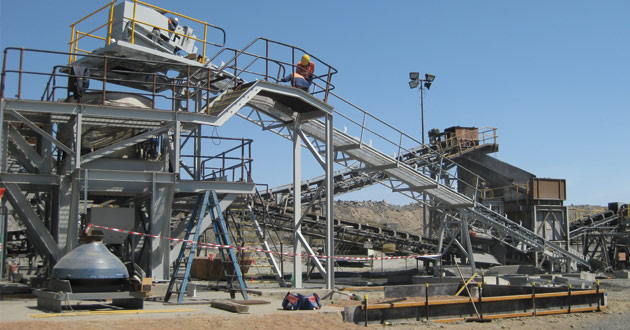 Cyanide Tank Upgrade
In recent years Orana Engineering has enjoyed a productive relationship with Resolute Mining Ltd through its subsidiary Carpentaria Gold by undertaking several projects at their Ravenswood site. Sodium cyanide is a very toxic compound used on site to recover gold from prepared ore. It is potentially lethal to humans and animals and can be extremely detrimental to the environment.
Read more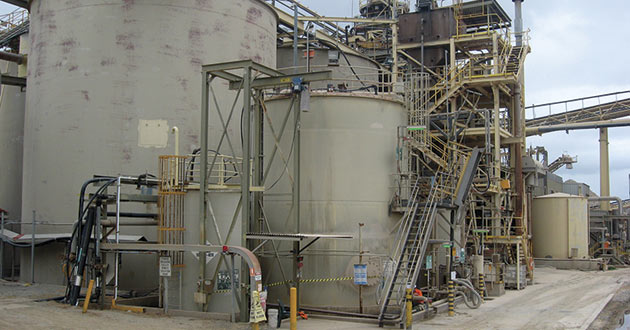 Electrical Specifications
To ensure site consistency of electrical design and installation standards, as well as compliance with relevant Australian standards and state legislation, Glencore Oaky Creek Coal's Electrical Engineering Manager (EEM) engaged the services of Orana Engineering for the preparation of new site electrical specifications.
Read more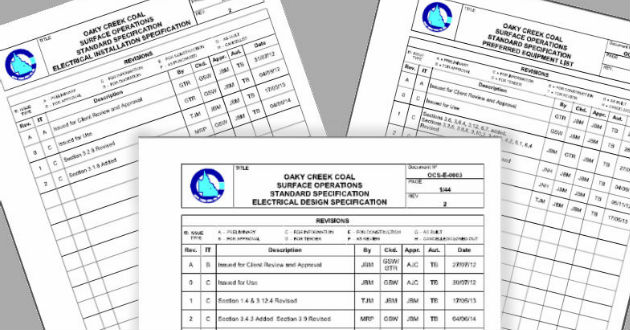 FB-028 Tank Lifting Beam
During an upgrade to the Concentrator at MMG's Century Mine located in Western Queensland, Orana Engineering was engaged to design a lifting beam for the installation of a new flotation cell.
Read more

Fire System Audit
BMA Gregory Crinum requested Orana Engineering to perform an audit and inspection of the Crinum underground mine surface fire water system with respect to providing adequate pressure and flow for the Crinum North conveyor system, and in particular the stockpile conveyor.
Read more