Drawing Revisions
Over the life of an operation, many of a site's drawings will require revision which can be due to plant modifications or simply a drawing being updated with as-built information. Maintaining up to date drawing revisions reflecting this information is integral to a site providing a safe, practical and efficient workplace.
When a client makes changes during the design, construction and installation phases of a project (e.g. producing as-built plans), or when modifications are made to existing plant a drawing revision is required. Clients provide red pen or hand drawn mark-ups which our experienced design draftspeople interpret and document, resulting in accurate electronic drawing revisions. Clients receive a well presented and accurate reflection of their mark-ups in PDF and CAD format (or other native format as required). The revision of drawings is about keeping drawing records up to date to accurately show the details of a plant's existing construction or to define the scope of what is to be installed or modified for a project. In turn this enables accurate information for all to access, with the potential to prevent safety hazards or delays associated with misinformation.
Continually managing drawing revisions can create cost savings and time efficiencies, which are often realised during the life of the operation (maintenance and operations) or the next project, when accurate records allow all parties to start with the right information and same understandings. Maintaining accurate drawing revisions is also a legislative requirement for some industries, particularly the coal industry or when dealing with electrical drawings.
Maintaining accurate drawing revisions
Protects the safety of those operating or modifying the plant in the future by ensuring they are working with the correct information, and preventing the risk of misinformation causing injury, particularly around electrical work;
Keeps the end user in mind - allowing maintenance and operational personnel easy and confident access to the correct information, ensuring processes can run smoothly. It is easier for personnel to make onsite decisions when the correct information is available;
Encourages all team members to have confidence in all site drawings, encouraging new revisions to be updated as required, perpetuating a culture of accuracy and safety within the team. If issues arise, staff can have confidence in the information available as they know drawing revisions are a priority within the team and can be relied upon; and
Cost and time savings for future modifications, making the process easier by ensuring accurate drawings are available as a starting point for future plans and modifications. Incorporated with a good drawing management system, client's personnel can be confident that they are working with the most current and up to date revision.
Outsourcing drawing revision services to Orana Engineering means that our clients do not have to dedicate time or resources to this service, including resourcing suitable discipline specific personnel or the overheads for maintaining software updates. Clients can have confidence that Orana Engineering will do it once and do it right, taking into consideration the effect that any revisions may have in the bigger picture, through our drawing management systems identifying any additional drawings that may also need to undergo revision. Our ability to call upon qualified and discipline specific personnel with trade backgrounds ensures accurate interpretation of client's markups. Our staff understand that drawings are more than lines on paper, that they reflect something real onsite and have real implications for those relying on the drawings.
Our rigorous Quality Assurance systems ensure that drawings are efficiently revised with the highest level of accuracy. The thorough drawing revision service includes designing, checking, engineer calculations (where applicable), CAD drafting and back drafting checks, engineering design drafting, reviews and drawing registration. If required by our clients, our in-house engineering expertise also allows for clients to benefit from qualified engineering checks on their revisions.
Orana Engineering has the resources and capabilities to provide our clients with a complete engineering and design solution that is inclusive of performing engineering design drawing revisions, as-built revision and importantly maintaining the register of the sites drawing management system.
Contact Orana Engineering for further information about our drawing revision services and how they complement our drawing management systems and design drafting services. Or for more information about the services Orana Engineering can provide, please review our Capability Statement.
Orana Engineering Drawing Revisions
Inner Bypass Valves
Orana Engineering was engaged by MMG's Century Mine in Western Queensland to investigate and design an upgrade within the concentrator to increase flow from a flotation cell to a tailings trough.
Read more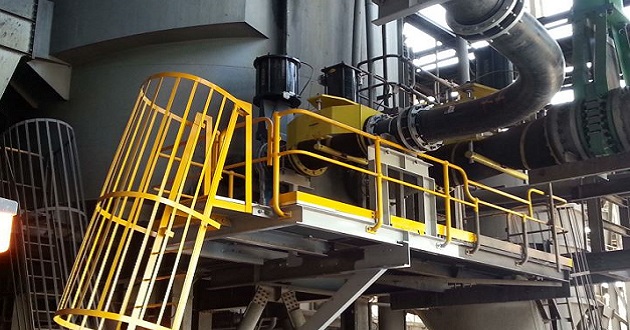 MIA Services Audit
Orana Engineering was requested by the BMA Projects Department to assist in completing an audit of air, water and wastewater services at BMA Blackwater Mine in Central Queensland. The work was required in order to determine if the addition of new go-line infrastructure would adversely impact the existing mine industrial area services, and if additional infrastructure or infrastructure upgrades were required.
Read more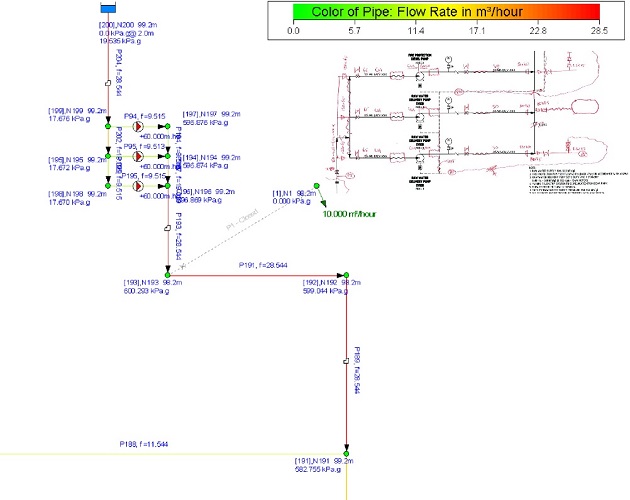 MIBC & Diesel Upgrade
The purpose of the Reagent System Upgrade project at Glencore's Oaky Creek Coal Mine was to install new reagent storage tanks, discharge / delivery pumping system and automated flow control distribution manifolds for the delivery of each reagent to the nominated process connections. In the event of failure of the automated flow control system, rotameters for manual reagent addition were included as a contingency.
Read more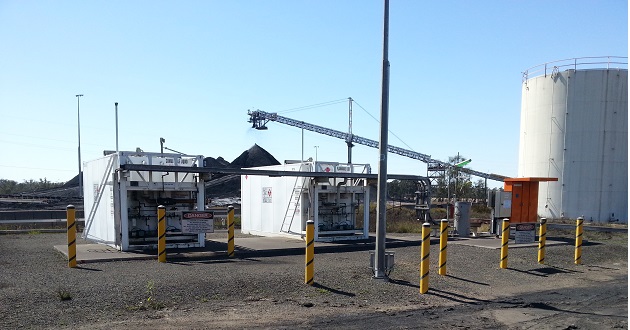 Mill Gear Box Frame
The IMT project team at MMG's Century Zinc operations enlisted the assistance of Orana Engineering to produce a set of fabrication drawings for an existing gear box frame which required replacing. Although the frame itself had been in operation for quite some time, there were no detailed drawings available that could be used for the construction of a replacement unit.
Read more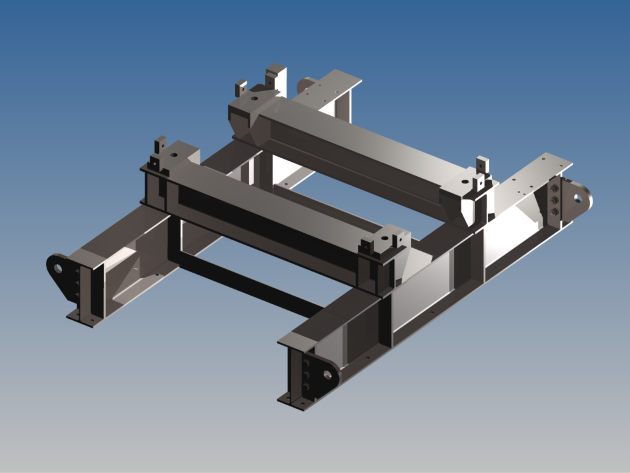 Onsite Accommodation Camp Services
Orana Engineering was engaged by Glencore's Oaky Creek Coal Mine in Central Queensland to assist with the design and construction of an onsite accommodation camp on the mine lease, including primarily the HV substation for power supply and potable water storage and supply.
Read more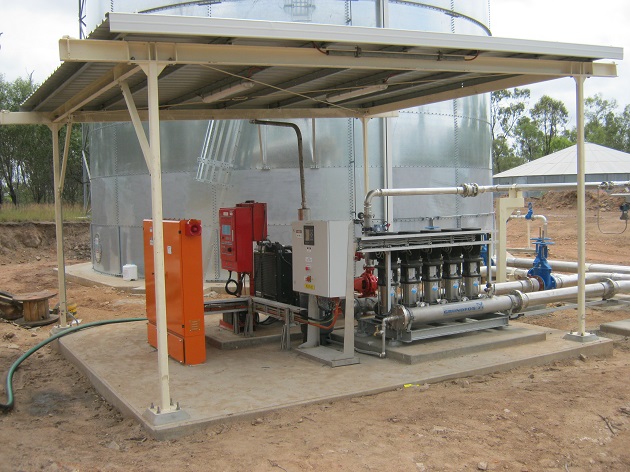 Redraw Dragline DL007 Drawings
To improve the maintainability of plant electrical systems and personnel safety, Glencore's Hail Creek Mine employed the drawing revision services of Orana Engineering to redraw all electrical power, control and termination diagrams associated with its Dragline 7 (DL007) into AutoCAD format
Read more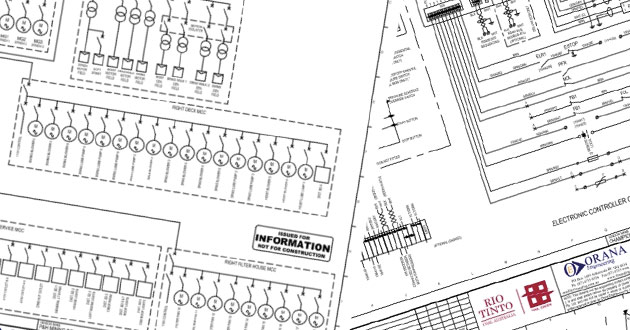 Redraw Electrical Drawings
To ensure plant maintainability and personnel safety, Dyno Nobel employed the services of Orana Engineering to redraw its low voltage (LV) and high voltage (HV) single line diagrams (SLD) whilst also confirming the drawings accuracy and functionality.
Read more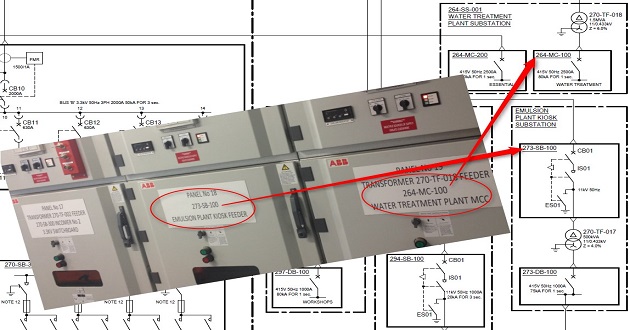 SAG Mill Cover
BHP Billiton Cannington Mine, located in North West Queensland is a significant miner and exporter of silver and lead concentrate via the Port of Townsville. Orana Engineering was engaged by Cannington site maintenance to provide workshop fabrication drawings for a replacement cover to address the issue of corrosion that was present around flanges and access openings on the existing SAG mill trommel sump cover.
Read more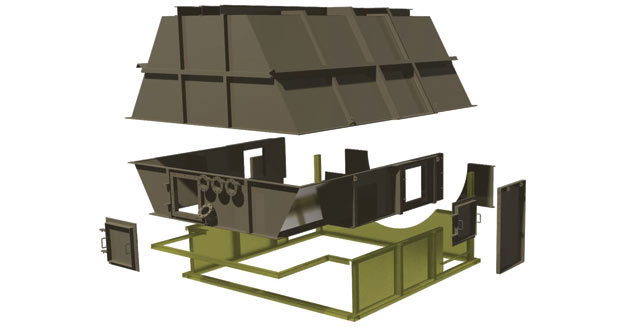 Sewage Treatment Plant Refurbishment
To increase productivity as well as maintaining compliance with current legislative standards, Glencore Coal employed the services of Orana Engineering to design, manage and oversee the installation of the electrical portion of their sewage treatment plant upgrade.
Read more
Tailings Pumping System - As-Built
At the completion of the Tailings Pumping Upgrade for both the Main CHPP and Module 4 CHPP at Glencore's Oaky Creek Coal Mine, Orana Engineering received As Built mark-up drawings and documentation from the site project manager and was requested to make electronic revisions to the drawings and upload them into the site drawing management system.
Read more